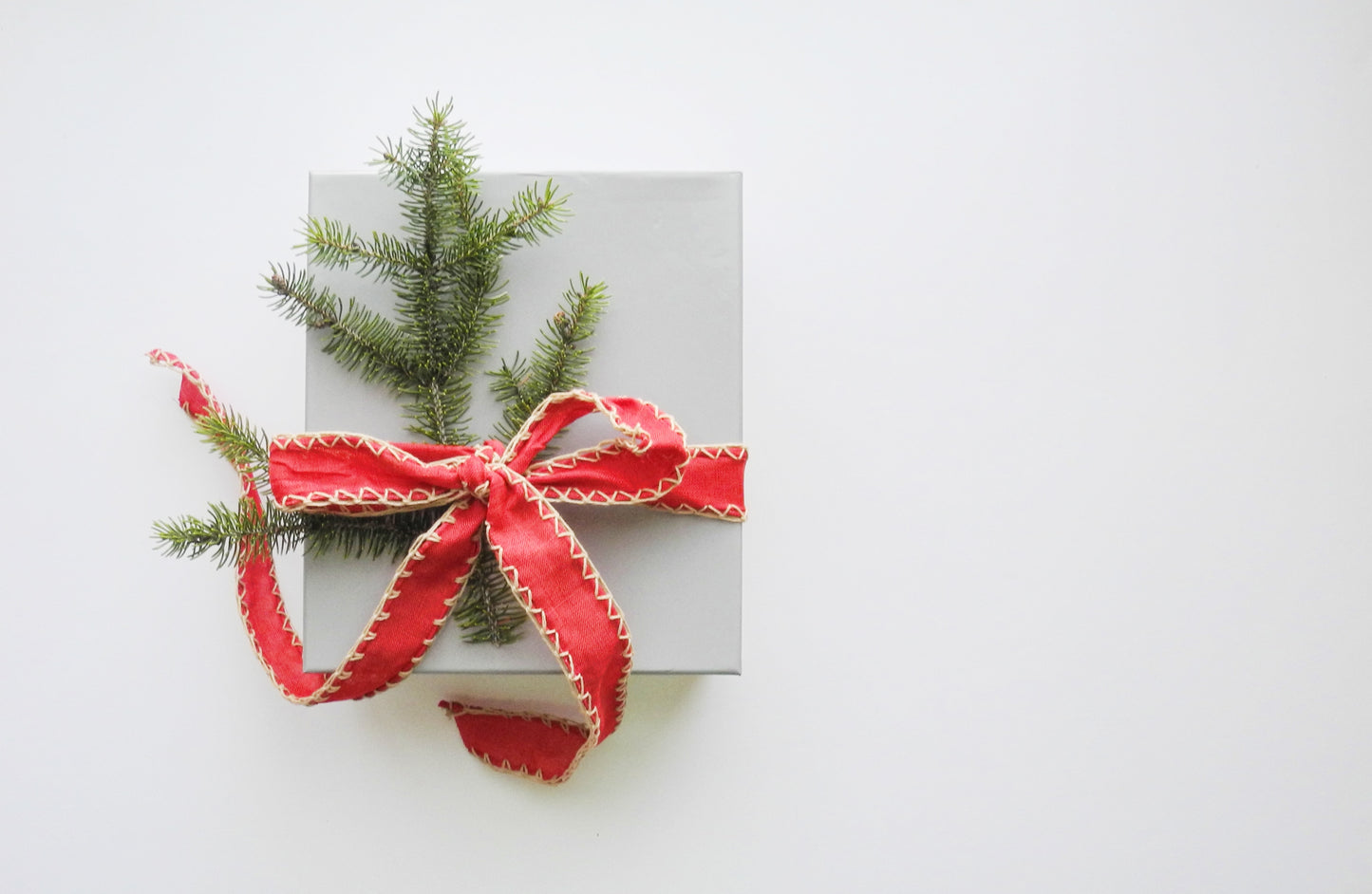 Still, wondering what you should get the mindfulness lover in your life this year?
Would you like more gifts that help you reach your meditation goals, but aren't sure what to ask for?
This holiday season, we're happy to share some of our favorite gift ideas. Of course, that's assuming you've already amassed an amazing collection of authentic Tibetan singing bowls.
Himalayan Salt Lamp.
Ah, the Himalayas. It's the very same place Silent Mind sources materials for our bestselling singing bowls. It's also where you'll find amazing chunks of Himalayan pink salt, which are popularly used to make lamps.
Lamps? Yes! Aside from casting a warm amber-pink glow over your space, users claim these lamps have real health benefits. Salt is said to help ionize the air, changing the electric charge, or energy, of environmental particles. This may result in enhanced focus, better sleep, and an overall uplifted mood.
Desktop Zen Garden.
What can a patch of sand and rock do for your workday? When you add a tiny rake, it may be the key to very insightful moments of contemplation. Take a mindfulness break creating patterns and arrangements with a miniature Zen garden. It's much more worth our time than letting frustration take over.
There is a wide range of desktop or tabletop Zen gardens available. Some can be used to burn incense as well, some include tiny statues, and they come in a variety of sizes and colors.
Yoga Blocks/Bolsters.
Yoga is one of the simplest, most reliable ways to achieve total mindfulness. Attention to the body in all the right places, while letting go in others, requires us to exist in the present moment.
Yoga can be challenging at times, but it isn't about stressing the body whatsoever. Basic pieces of equipment, like blocks and bolsters, support our bodies and help us maintain proper form. That way, we can enjoy a healthy yoga practice for years to come.
An Essential Oil Diffuser.
A lot of us need to experience the power of essential oils to believe in the benefits. Essential oil diffusers are perfect for those who know all about essential oils as well as those new to them, who don't exactly know where to begin.
Essential oil diffusers often pull triple-duty as ambient light sources, humidifiers, and aromatherapy tools. With so many sizes and styles to choose from, there's sure to be one for every mindfulness lover's needs.
A FREE eBook.
Some of the best gifts in the world come from those who say, "I enjoyed this, and I thought you might like it, too." This week, immerse yourself in a quick course on how to use singing bowls to elevate your personal yoga practice.
It's all detailed right here, in Silent Mind's Singing Bowls for Yoga. Learn what you need for a fulfilling home yoga practice, and how a singing bowl can add therapeutic benefits and ceremonial importance.
After you read the latest book we wrote especially for you, please be sure to let us know what you thought of it. And while you're at it, share your favorite mindfulness and meditation-related gifts in the comments below!
Need help on your next singing bowl purchase.

Take our Interactive Singing Bowl Selector and find the PERFECT bowl for you!