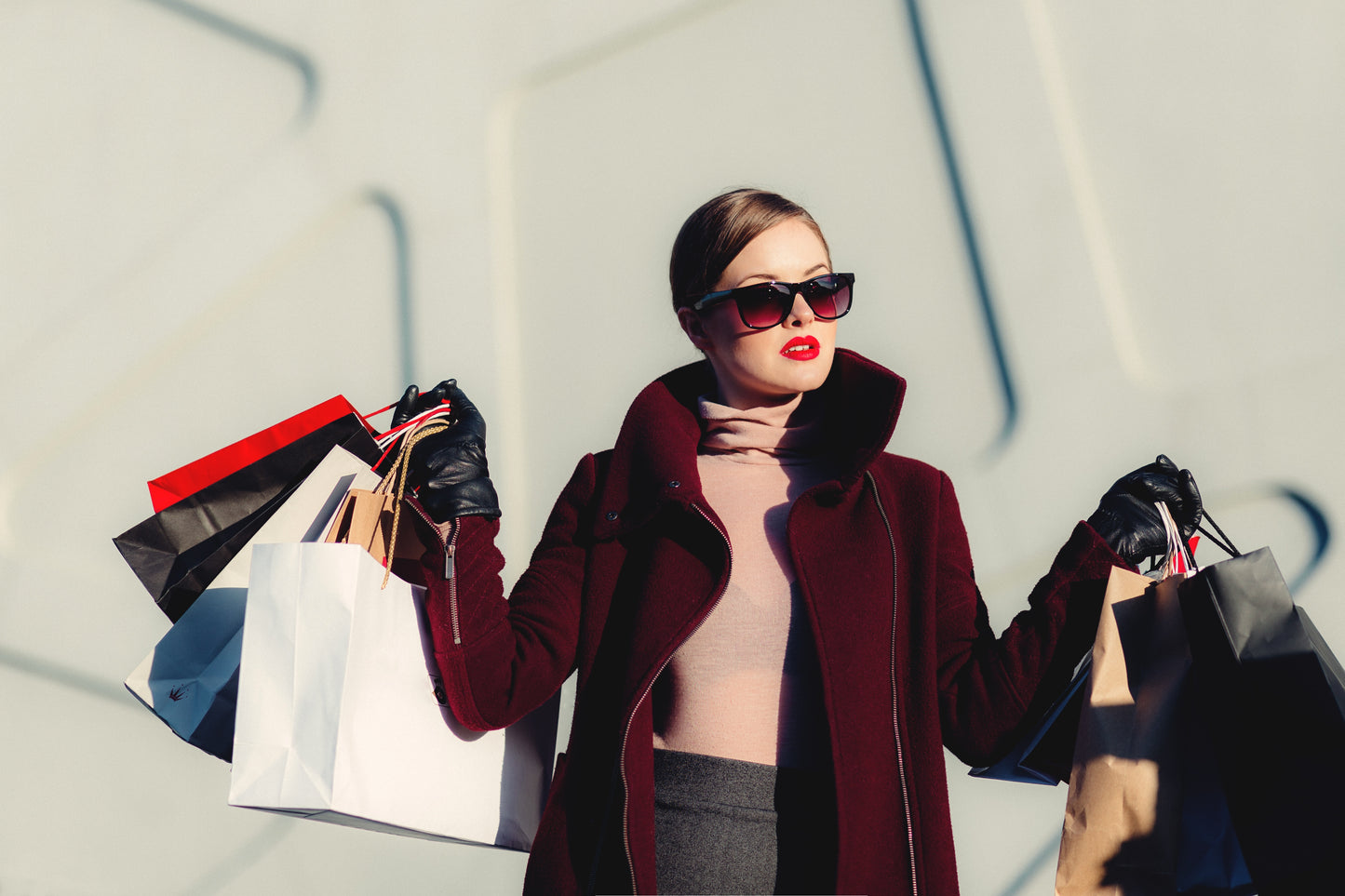 People usually have two reactions to Black Friday: They're either excited about the deals or hiding out until the whole thing blows over.
It seems that plenty of people fall into the first category. In the United States alone, more than 60 million people purchase on the Friday following Thanksgiving. The number climbs higher yet when you tally the folks who shop from Black Friday through Cyber Monday; in 2017, 174 million people snapped up holiday deals.
It's definitely the hottest time of the year to buy, buy, buy. If spending money makes you break out in a cold sweat, here are Silent Mind's tips for surviving Black Friday.
Breathe.
Don't get so hung up on savings that you forget to breathe properly. Proper breathing gives you more energy and helps you think clearly. The last thing we want is any buyer's remorse.
Stay cozy.
Every year, viral videos show us massive crowds on their worst behavior. Rise above all that in 2019 and stay in bed. More and more of us are opting to take advantage of those Black Friday deals online.
Set an intention.
This is the biggest mistake we make during big sales. We buy things we normally wouldn't, just because they're on sale. Before you log on, make your list and check it twice.
Shop mindfully.
Having trouble coming up with ideas for the perfect gift? If you're here, you already have all the answers you need. Silent Mind singing bowls are authentically made, sound beautiful, and are the perfect way to invite more meditative moments into anyone's life. Teachers, children, yoga practitioners, overworked business people, and those on a spiritual journey alike love and cherish their Silent Mind singing bowls.
And for Black Friday, you can expect some very pleasing discounts. Center yourself for less this year with deals on some of our very best designs.
Stick to the Black Friday theme by trying out our elegant new Black Series. Our artisans put a lot of skill and attention in creating this stunning finish. Or, opt to double up on tried-and-true classics, like the Balance and Harmony.
No matter which singing bowl set you to choose, you'll rest easy knowing you've chosen a truly meaningful gift and one that happens to support the local economy in Nepal.
Keep an eye out for freebies.
Somewhere, tucked inside all of those savings or discounts, you'll sometimes find great gifts that are completely FREE. Today, in celebration of Black Friday, we have one to give you.
Check out the first in our series of eBooks: Singing Bowls for Meditation and Mindfulness. You'll learn all about how singing bowls can help take your practice to the next level, and receive plenty of tips to help you find peace.
Better yet – keep the freebies coming all through the holiday season. Come visit us each week for a new eBook written just for you and your singing bowl. Any ideas on what topic we'll share next week?
What's the best deal you ever found on Black Friday? Share in the comments below, and don't forget to come back next week for your next FREE eBook!
Need help on your next singing bowl purchase.

Take our Interactive Singing Bowl Selector and find the PERFECT bowl for you!