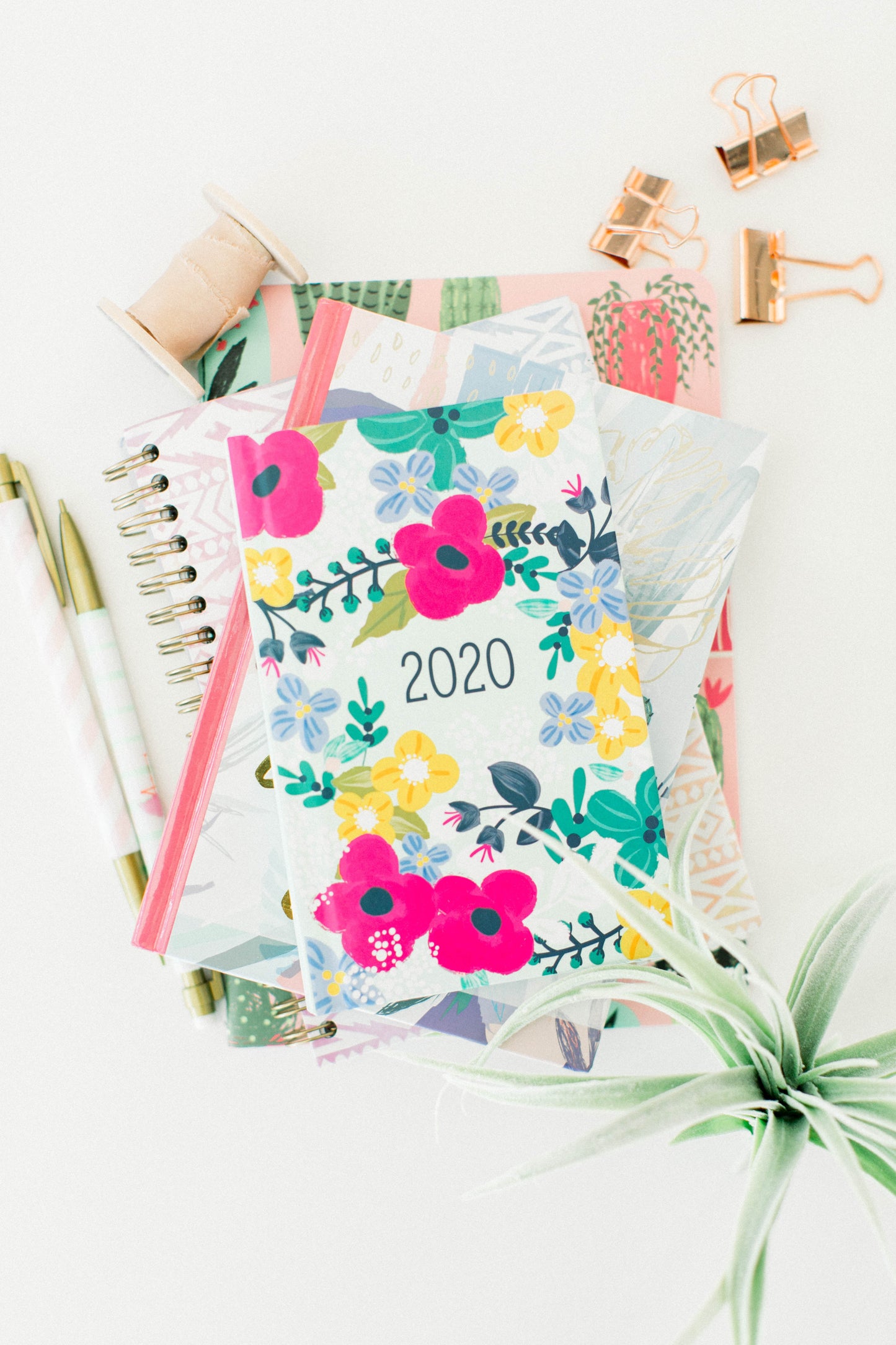 Last year around this time, we introduced the idea of setting an intention over a resolution. With intention, you aren't limiting yourself to one specific outcome. You get more out of the process, and you may find it feels effortless to meet (and exceed) your goals.
Setting an intention to live more mindfully can end up bringing you many things that people make resolutions to get. If you're ready to ring in a mindful 2020, here are some tips to help you set your intentions properly on day one.
Wake up on the right side of the bed. When you open your eyes on January 1st, do not roll over and pick up your phone, or turn on any other device. Doing so allows other tasks and ideas to determine the rest of your day.
Instead, lay quietly, letting yourself become fully awake and present gradually. What is the temperature in the room? How much light is there, and where is it coming from? What sounds do you hear?
Write down your plan for the day. Forget the whole year; focus on today only. You don't have to write a to-do list, but rather, decide the day's priorities. Maybe the first day of the year is about spending time off with family, plus getting organized for the next workday. Perhaps you want day one to be dedicated to a self-care routine and doing a post-holiday deep clean.
No matter what it is, you will enjoy a more satisfying day when you get to mindfully decide what you want.
Become more aware of outside influences and what pulls you off course.
Make a special playlist. When we're on mental autopilot, we ignore our emotions. This makes it hard to tolerate some emotions since we're not used to sitting with them. We might not recognize how we're feeling until our behavior indicates we're avoiding something. Some of us isolate ourselves, do some emotional eating, or scroll through our phones aimlessly.
Use your favorite music to mindfully experience emotions. Make a collection of songs you know bring up strong emotions in you – it can even be joy and happiness.
As you listen, observe how you're feeling and do not do anything to shift or stifle this emotion until the song is over.
Incorporate mindful movement. Just as we tune into our daily priorities and emotions, we have to stay in touch with the body. There are a lot of ways to do this, but slow stretching should become a daily ritual.
With time you'll find that opportunities for mindful movement are everywhere. It enhances the sound you make with a singing bowl, it alleviates the stress you put on your back at work and teaches us to carry ourselves with more kindness and confidence.
Read a book. Reading is one of the ultimate mindful activities. To ring in 2020, we have your fifth and final free eBook – Singing Bowls for Sound Therapy. Discover the real reason why a simple instrument like a singing bowl has a place in clinical settings, and how sound therapy can help you overcome life's challenges.
We're hoping that 2020 will be your best year yet. Do you have any New Year's intentions you'd like to share? Have you tried sound therapy before? Let us know in the comments.  
Need help on your next singing bowl purchase.

Take our Interactive Singing Bowl Selector and find the PERFECT bowl for you!