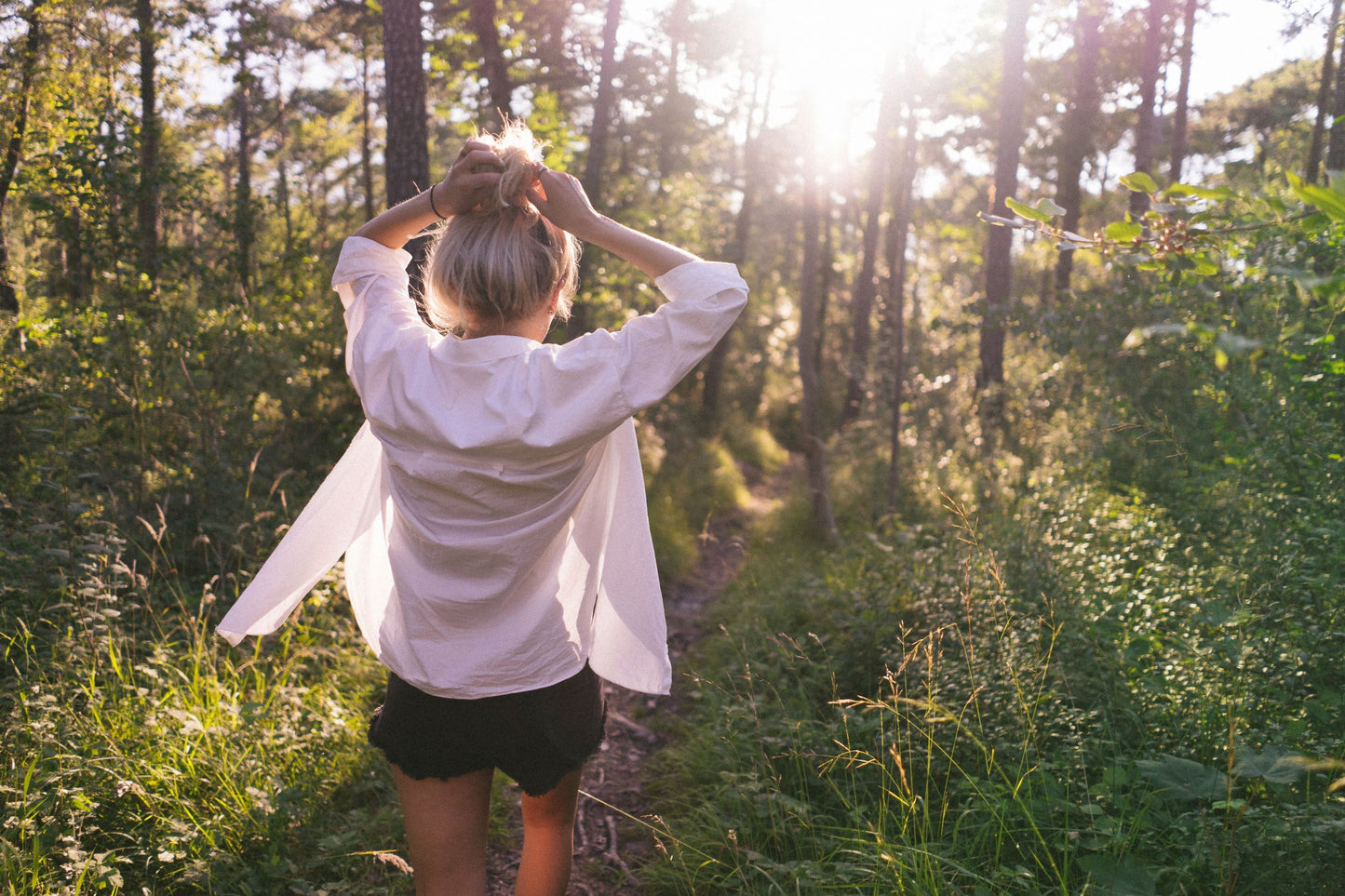 When you need to get away from it all, where do you go?

A lot of us seek nature. The air, the quiet, the solitude. Of course, "nature" could mean many things. The salty air and sandy expanse of a beach, the ultra-focused thrill of a mountain climb, an afternoon paddling across a lake.

It really does not matter; the point is to get outside. After all, we spend an astonishing amount of our time in enclosed spaces.

And then there's the forest. Many people seek out the forest for some very specific health benefits.
Shinrin-Yoku: A Natural Japanese Healing Practice
Forest bathing is a Japanese tradition. Shinrin (forest) yoku (bath) is the therapeutic practice of being mindful in nature.

How is it done? Well, it helps to first know how it isn't done. Forest bathing is not an activity you plan out. It is not a hike, nor a nature walk, nor a sightseeing venture of any kind.

Walking and taking in the sights and sounds factors heavily into forest bathing experiences, but it is never the point. When we say, "I'm going to take a walk in the forest", we are placing emphasis on activity. Forest bathing allows us to just be in the forest, as fully immersed in nature as we can get.

In a piece for National Public Radio, one certified Forest Therapy guide, Melanie Choukas-Bradley, helps her charges practice something we're familiar with: mindfulness.

People are encouraged to smell and touch their surroundings. To sit on the bank of a lake or river and contemplate. To close their eyes and focus on their breathing. A few minutes into the meditation, Choukas-Bradley instructs forest bathers to open their eyes and "imagine you're seeing the world for the very first time."

When they do, forest bathers begin picking up on details they might normally miss. It could be the shape of a leaf, the difference in many shades of green, or the color tipping the very end of a nearby bird's beak.

We have arrived at the present.
The Health Benefits of Forest Bathing
The Japanese have invested time, money, and expertise into demonstrating the benefits of forest bathing. One surprising plus of forest bathing is that it is great for our immune systems.

We all have cells called natural killer cells, or NK cells. These cells are lymphocytes which help us ward off viruses and even tumors. After forest bathing, NK cells are more active. Furthermore, they stay more active for a week, and perhaps even a whole month. This is said to be due to phytoncide; an essential oil tress and other plant life emit.

Then there's cortisol, the famous stress hormone. Studies have shown that just 30 minutes of forest bathing can help lower cortisol. That spells good news for blood pressure and heart rate. Like singing bowls, forest bathing helps activate the parasympathetic nervous system.

These two benefits alone are the perfect combination for excellent long-term health.

Do you or would you practice mindfulness in a forest? What psychological benefits do you think a practice like shinrin-yoku has? Share in the comments, and don't forget to check back in for more soon.


Need help on your next singing bowl purchase.

Take our Interactive Singing Bowl Selector and find the PERFECT bowl for you!